Wow! We tossed out three amazing colors - Tip Top Taupe, Mint Macaron and Watermelon Wonder - and you responded with amazing projects. Your work was inspiring and filled with talent and care. We are so happy that you all played along - what a great collection of projects!
Congratulations to our chosen winners. If you are a winner make sure that you add the Global Design Project badge on your blog.
Here are this weeks winners in no particular order:
Sandra Collett
Sandra's card epitomizes modern beauty. We love how she used the Striped Scallop Thinlits to create this masterpiece with these colors. It took a lot of patience to paper-piece all of these cropped pieces back into the die cut, but the time and energy was worth it. Just gorgeous!
Claudia Bugl
Could Claudia Bugl's card be more beautiful? The layered ornament is gorgeous, but the textured background and off-center band elevate this card to amazing. Such a beautiful project, Claudia!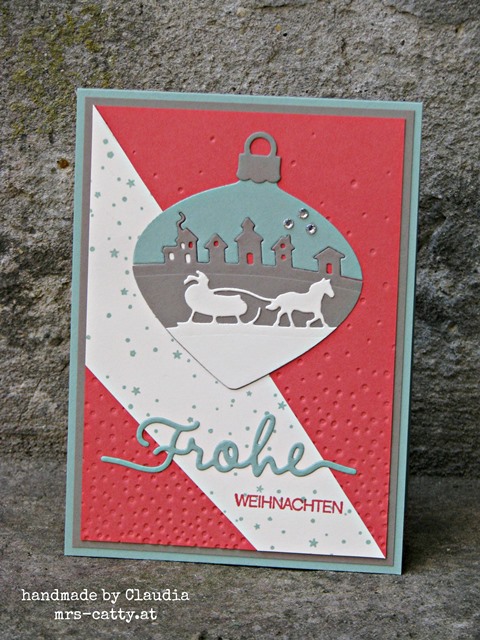 Thank you again to everyone for your support with the Global Design Project. We are so inspired by everyone who plays along, make sure you play along with us next week!
The Global Design Project Team